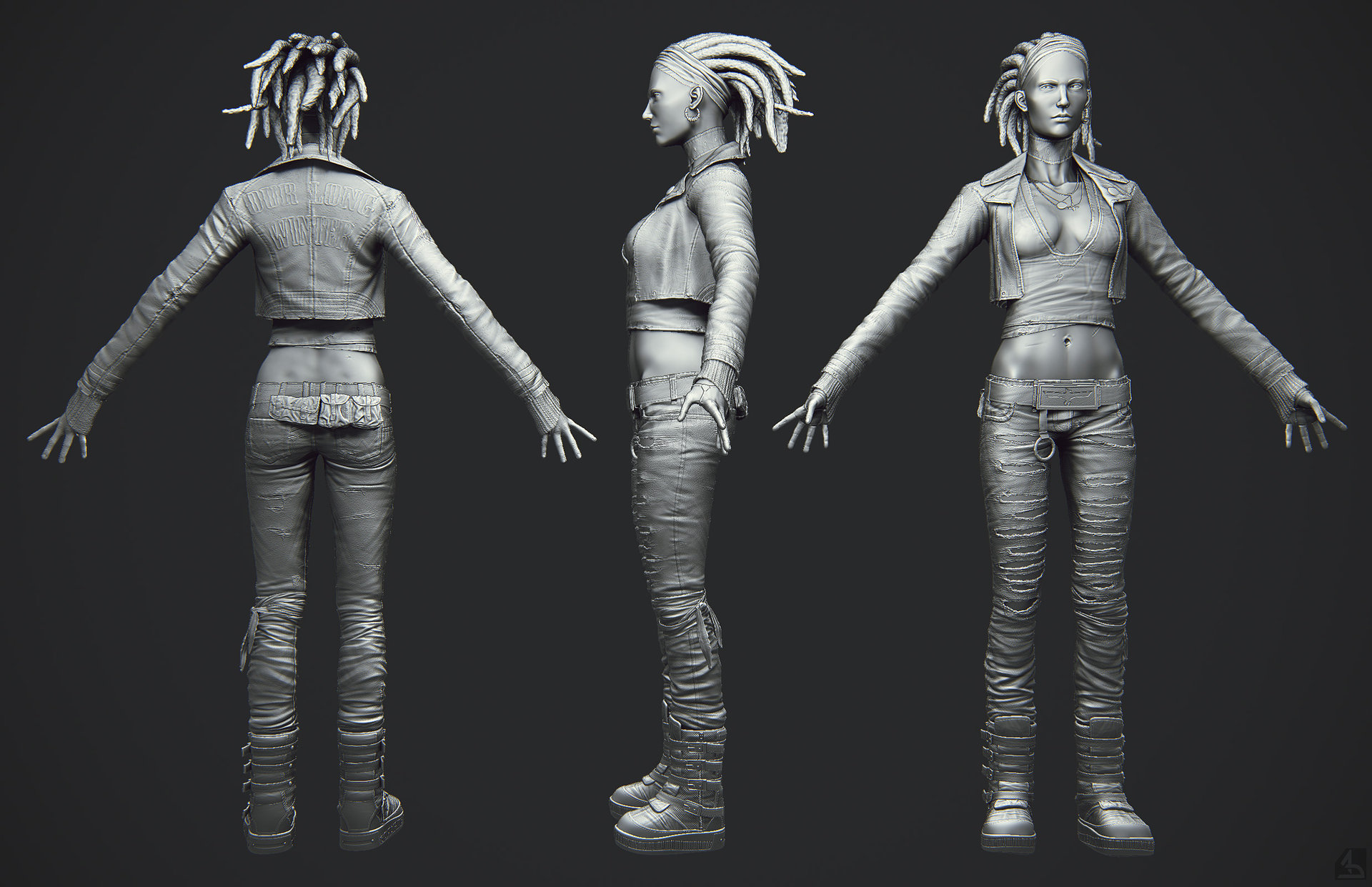 Details, details... I love the details.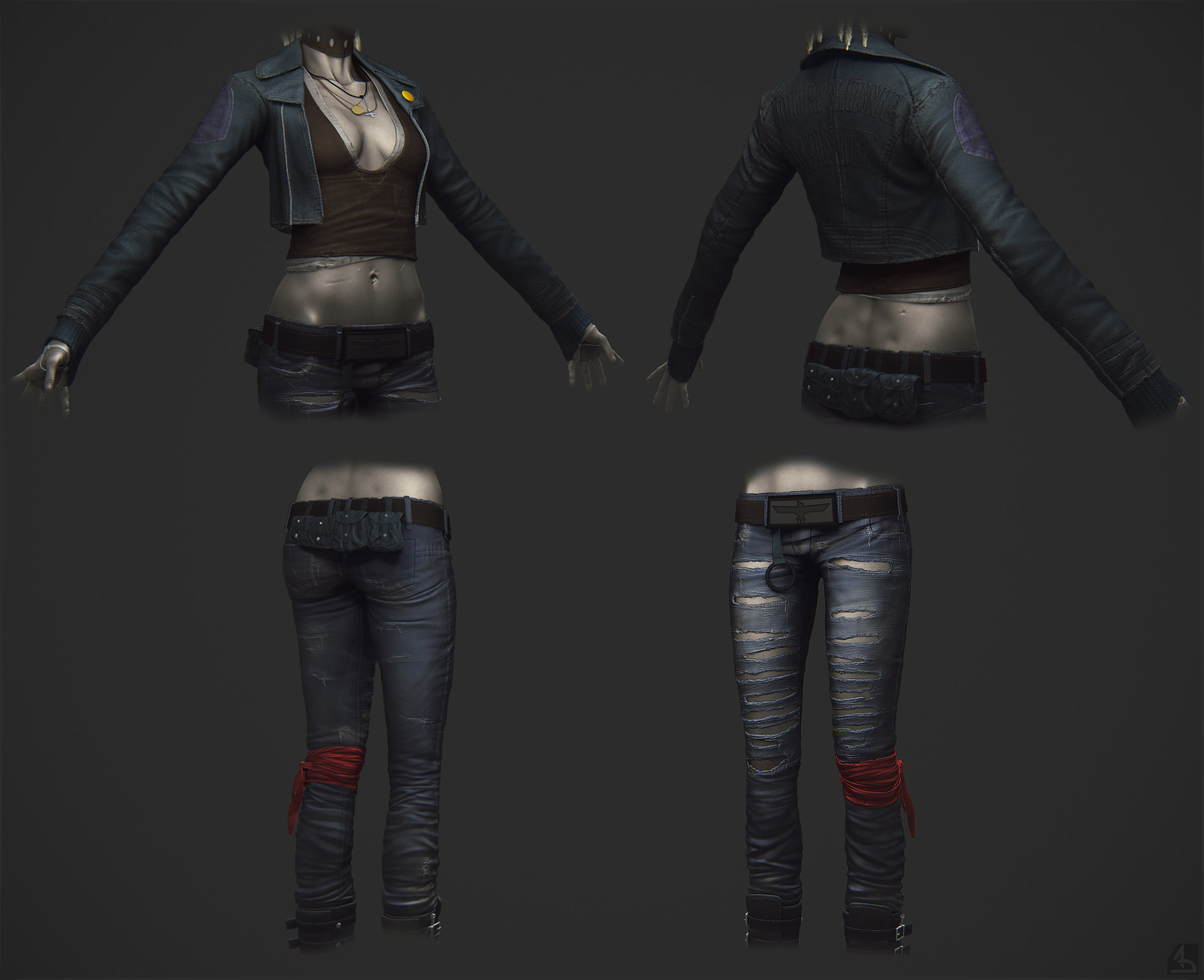 And some detail shots in color.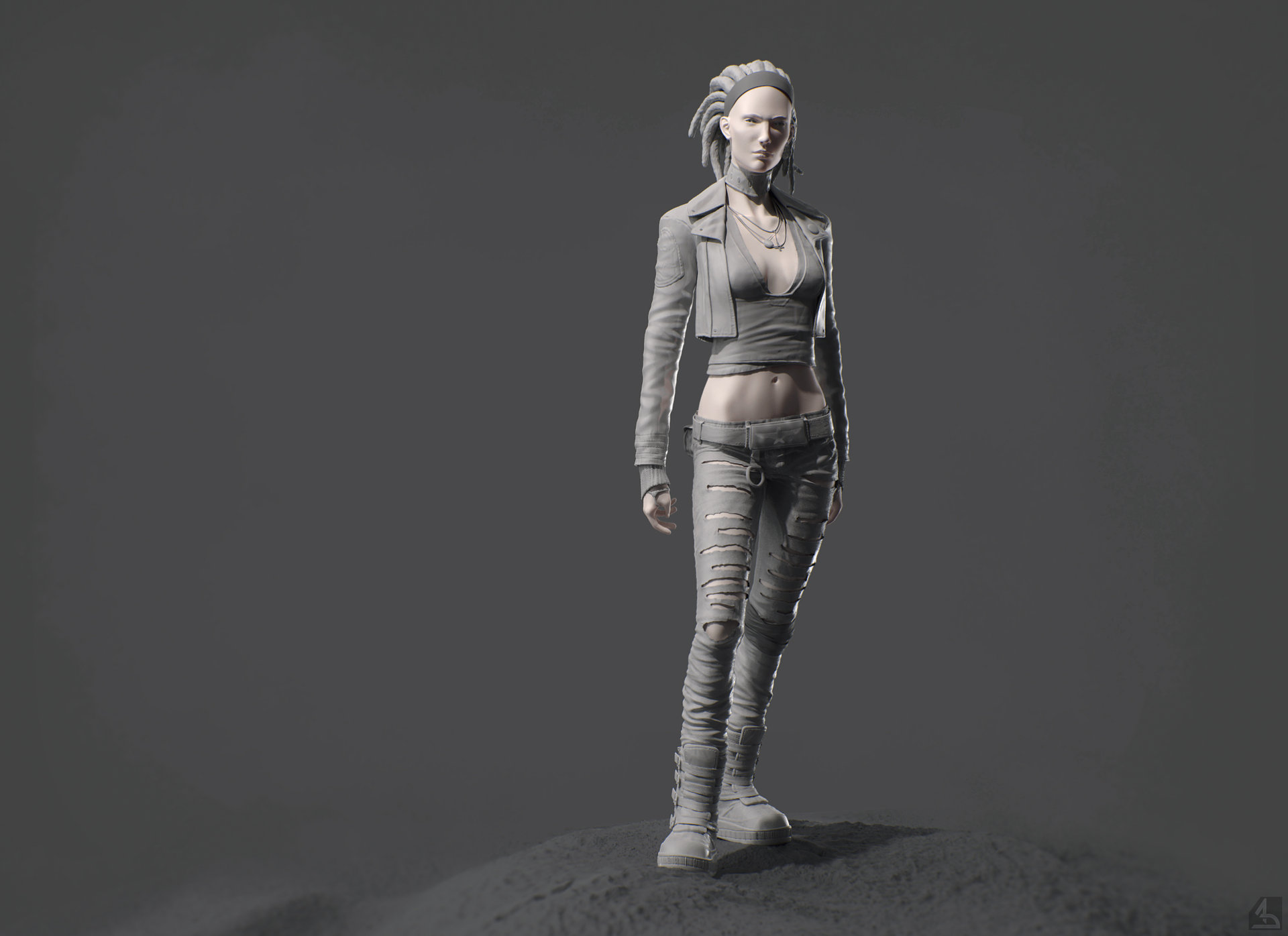 A clay render with a better lighting.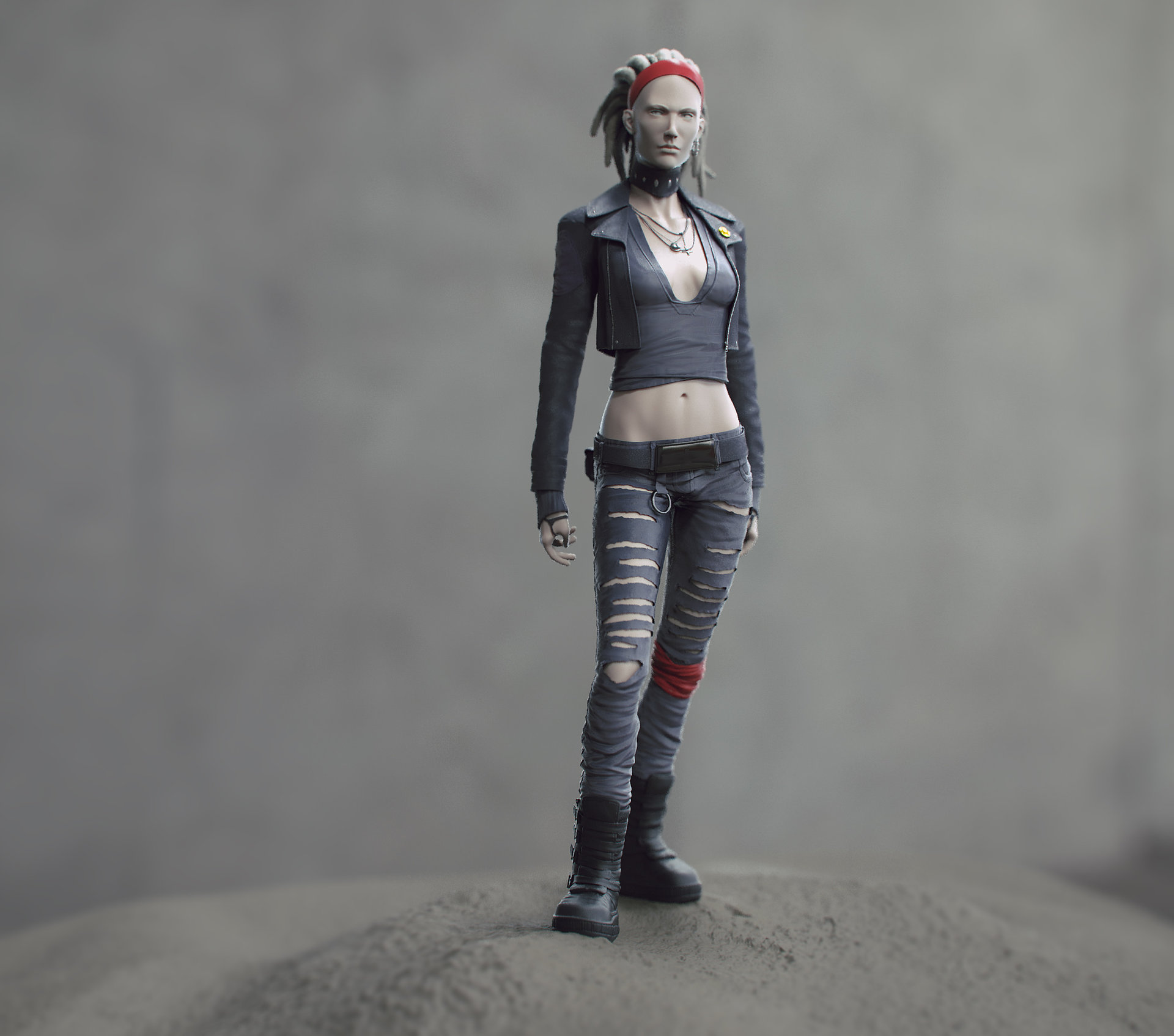 Posed and rendered just for the sake of it. I needed to see it with a decent lighting. The materials and colors aren't definitive, as is the rest of it...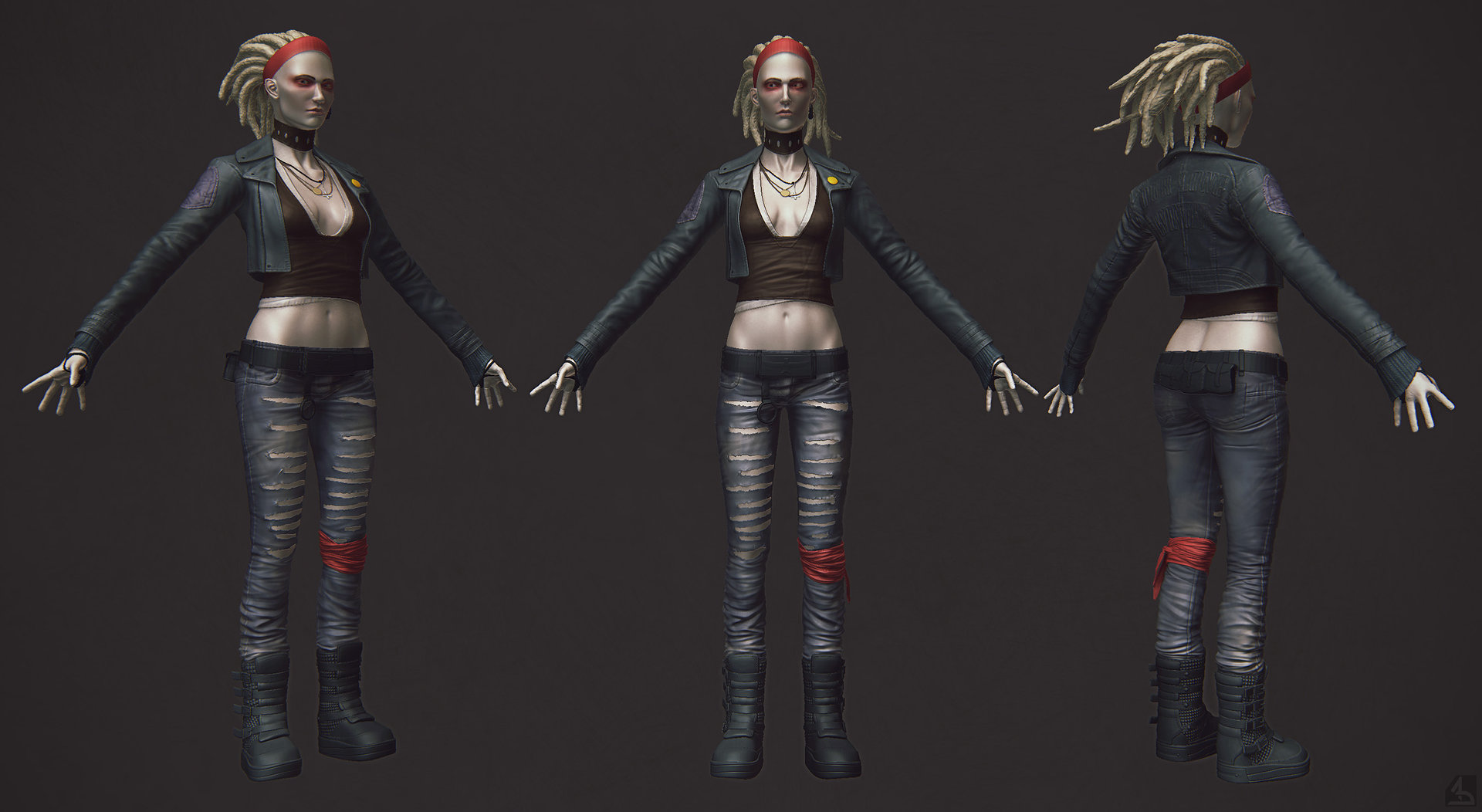 The sculpting is slowly getting there. Almost all the elements have a first sculpt pass. I also blocked some basic colors.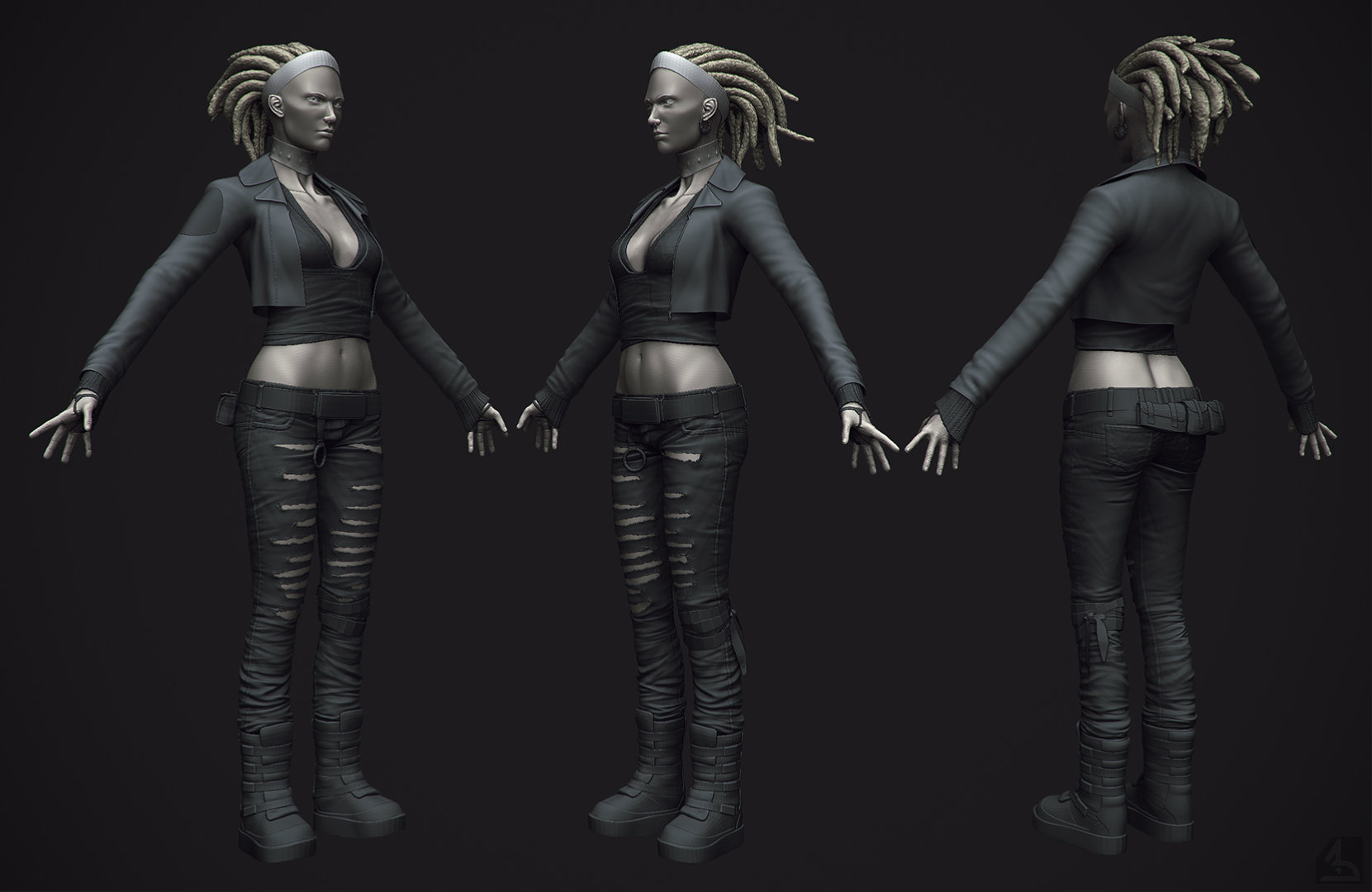 Started sculpting the main folds, but obviously this isn't the last pass. I'll do an additional final destruction and wear pass once I've sculpted the main details everywhere.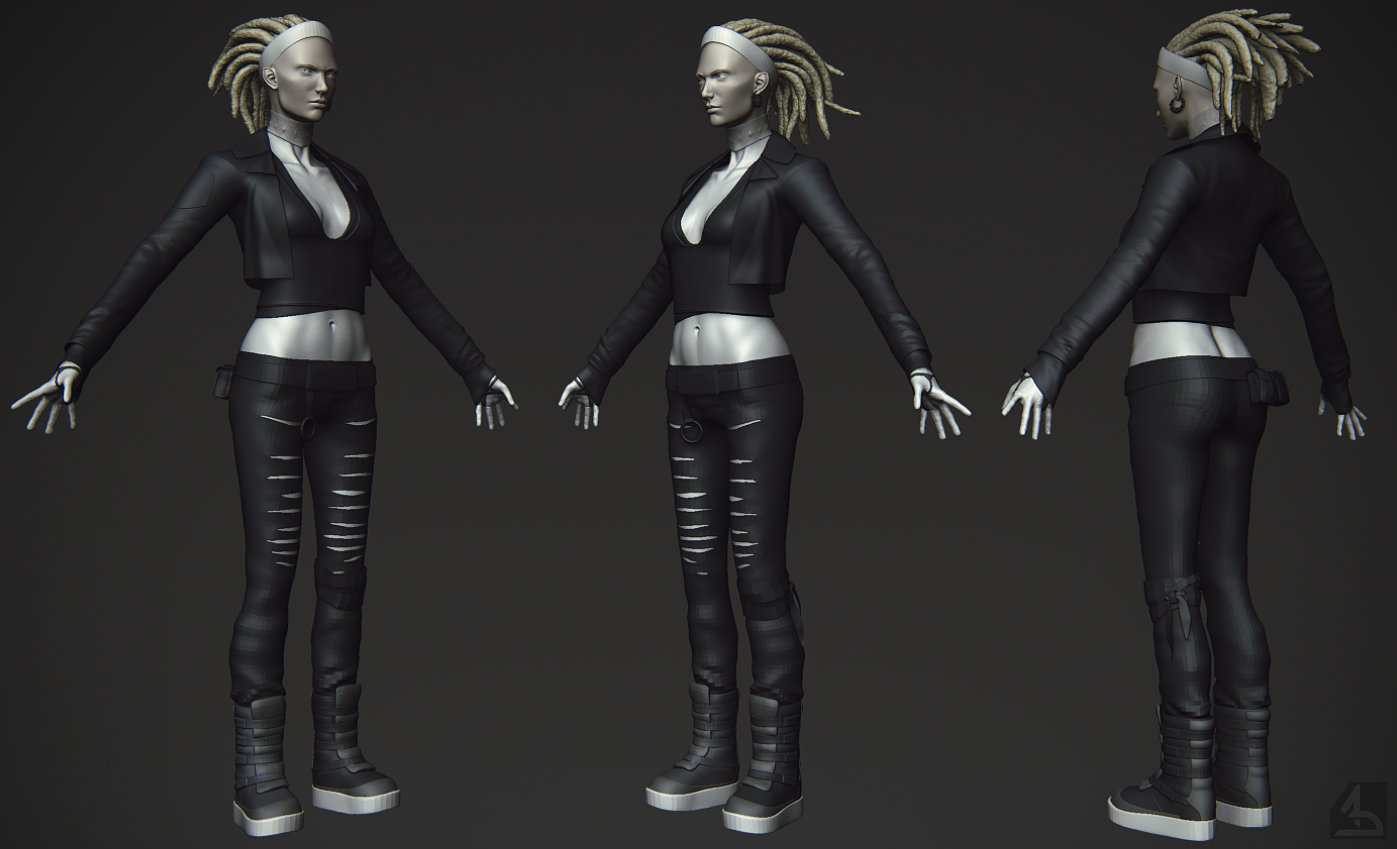 Had to stop working on this project for a while. But I'm back!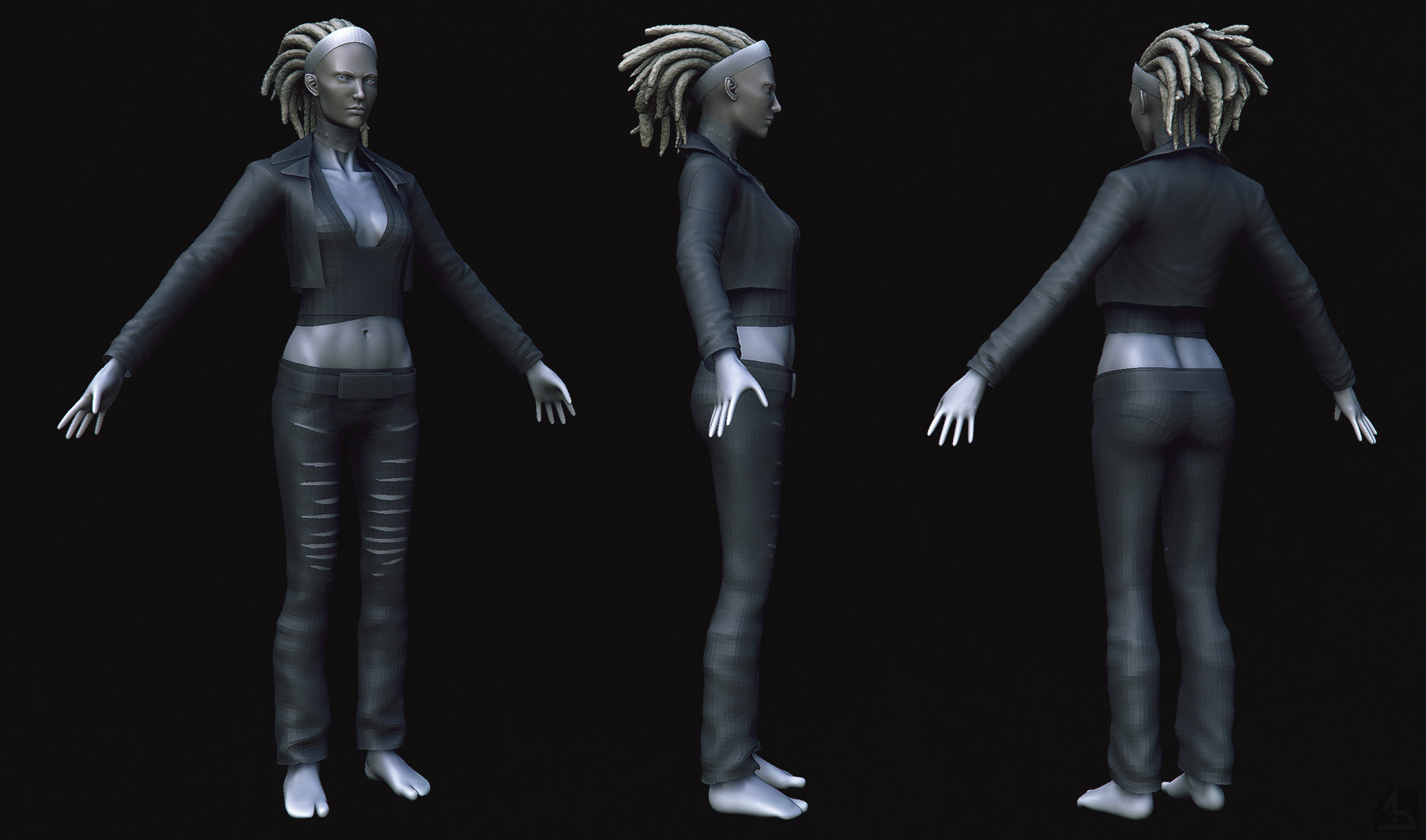 Blocking of the clothes.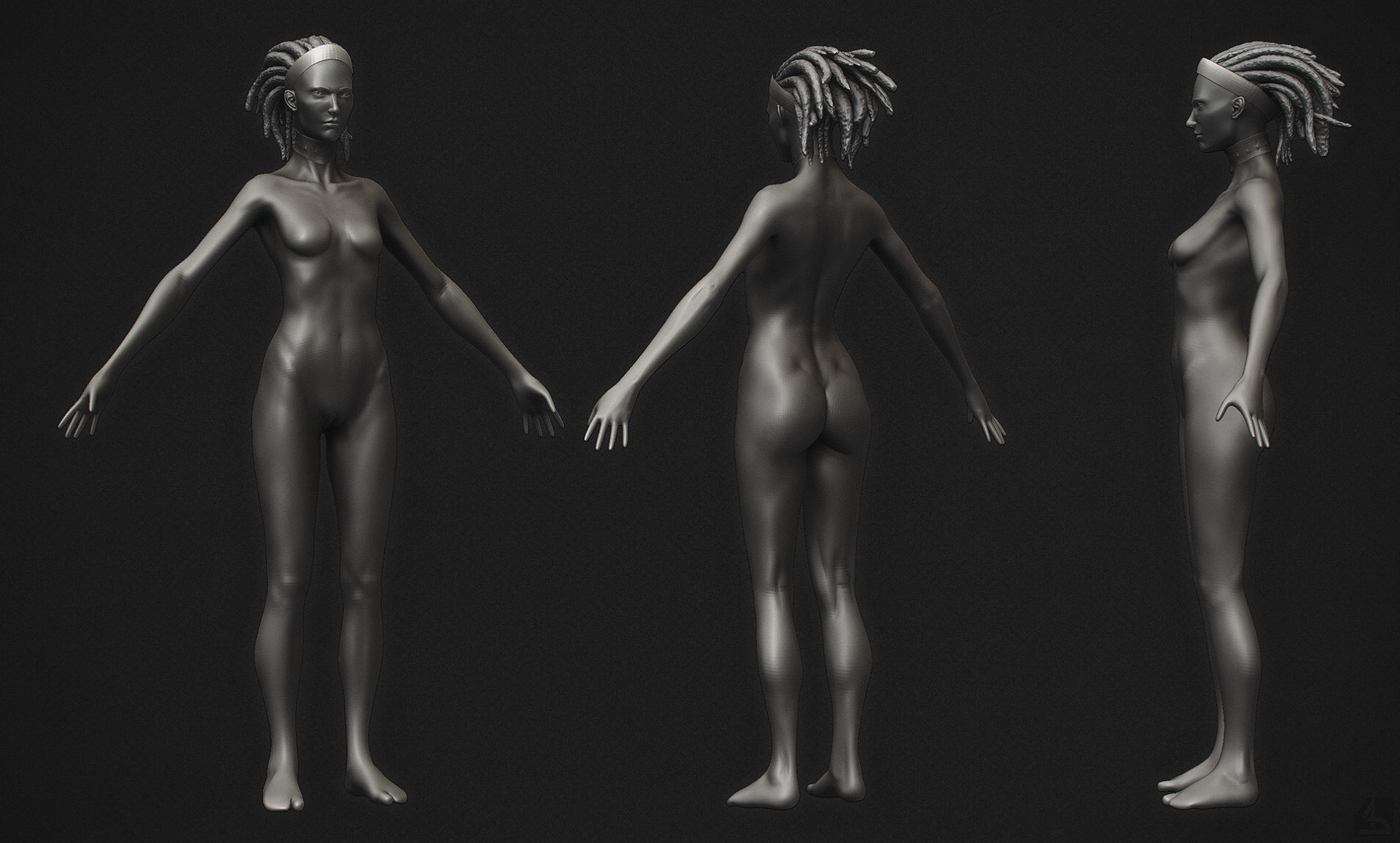 First pass on the body. Still very early WIP.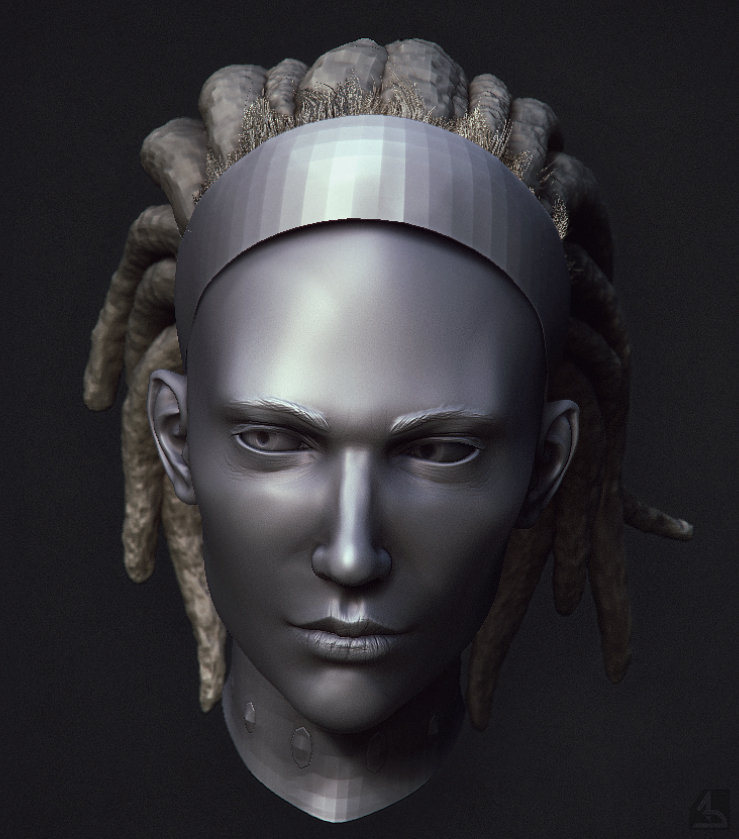 Tweaked the face proportions and added some of the stuff around.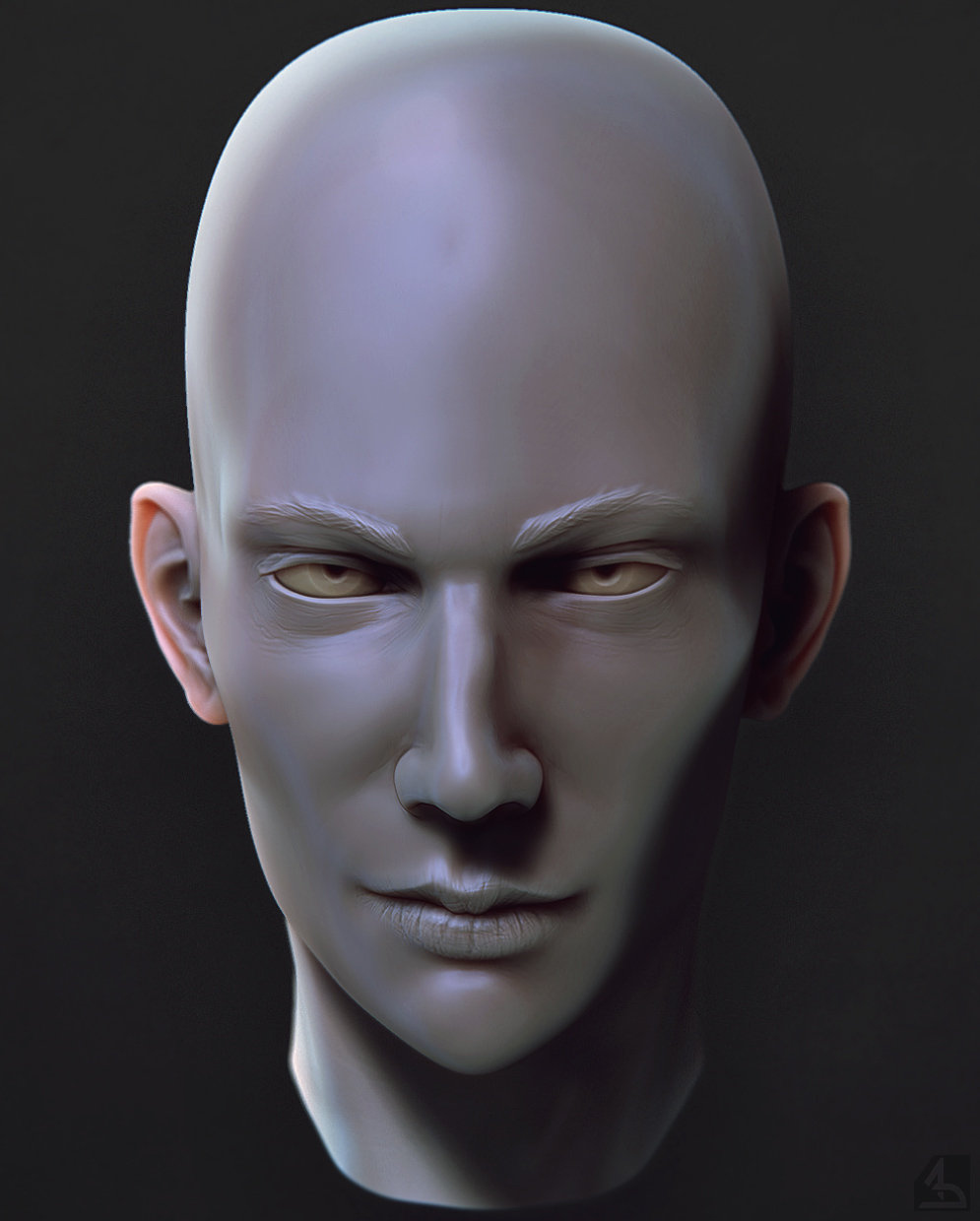 First pass on the face sculpt. First WIP.
So the concept that was selected this month for the Character challenge on Polycount is VERY appealing to me, and I will work my a** off to finish both female and male characters, even after the deadline.