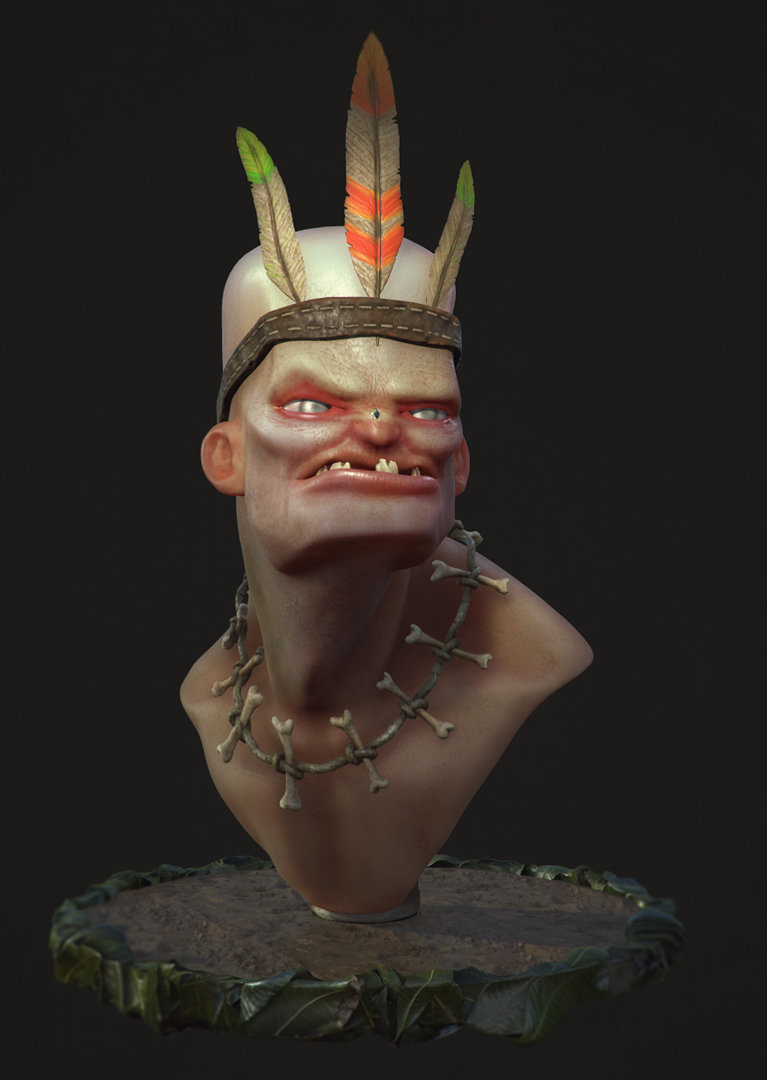 Realtime bust with some colorgrading in Photoshop.
Sculpt WIP. Not the final version, but close enough.
A bust meant to be a speed sculpt. Started it while watching the Zbrush Summit and finally I decided to make a realtime version just for fun. So no real retopology and no texture optimisation. Just big texture maps baked from a sculpt that wasn't meant to be backed.